>
>
>
3.7V Rechargeable 18650 Lithium Battery Cell
3.7V Rechargeable 18650 Lithium Battery Cell
Brand :ZNB
Product origin :Jiayu County, Hubei, China
Delivery time :3-5 working days after getting PO
Supply capacity :Huge
Features:
1. Cylindrical lithium ion rechargeable cell.
2. High energy density, a variety of specifications of capacity.
3. High safety performance. There are explosion-proof and pressure relief devices.
4. Low self-discharge rate, less than 3% per month.
5. Small capacity, voltage, and internal resistance, suitable for making battery packs.
6. Widely used, suitable for power supply products, toys, lamps and lanterns and other electronic equipment.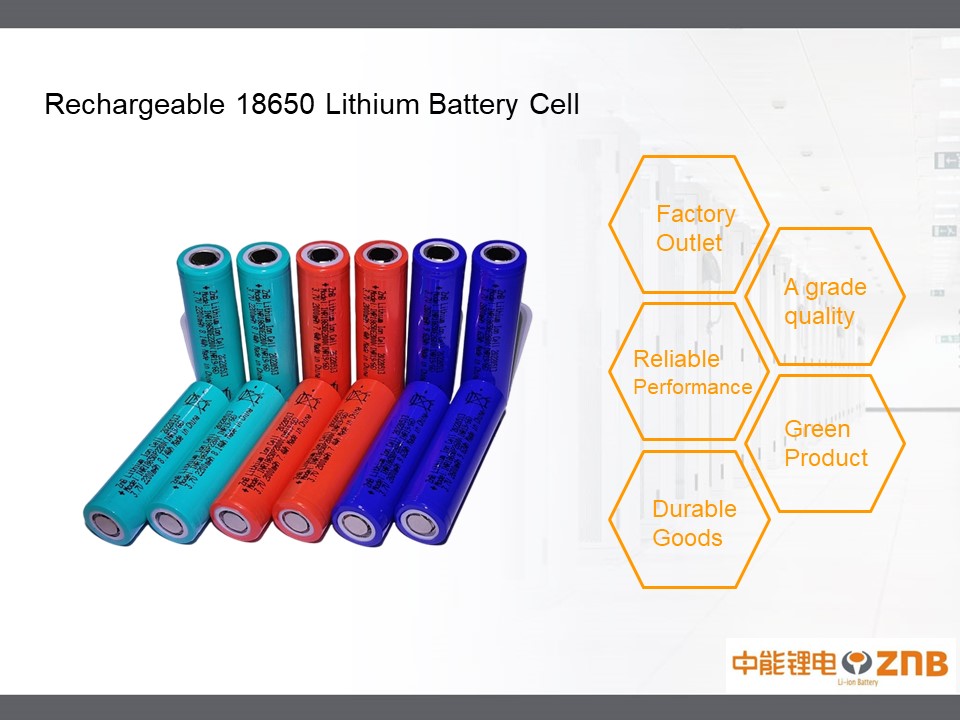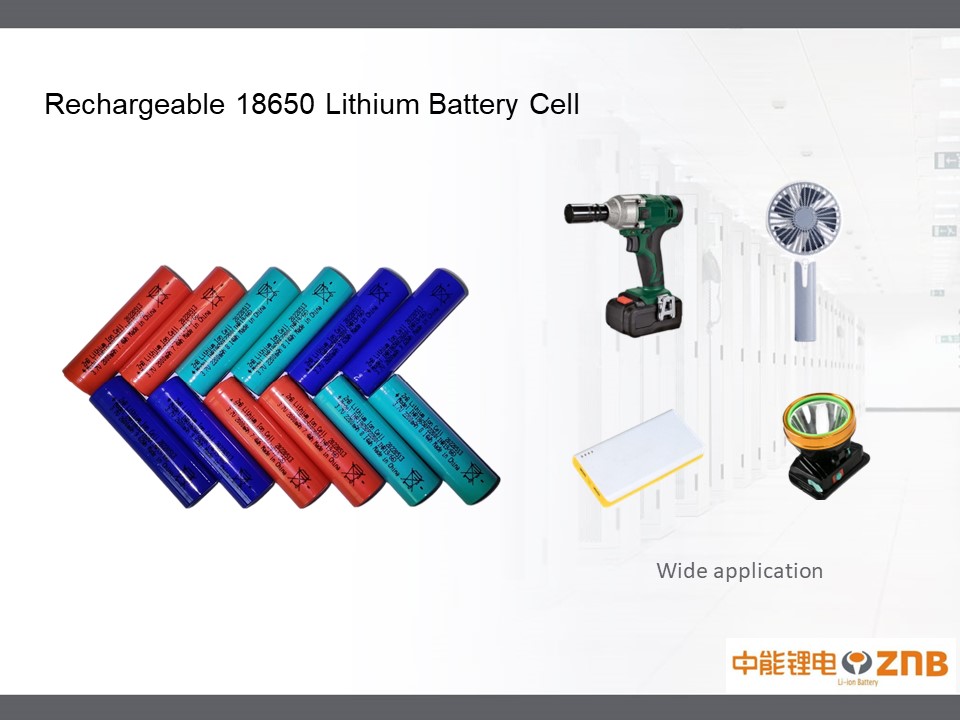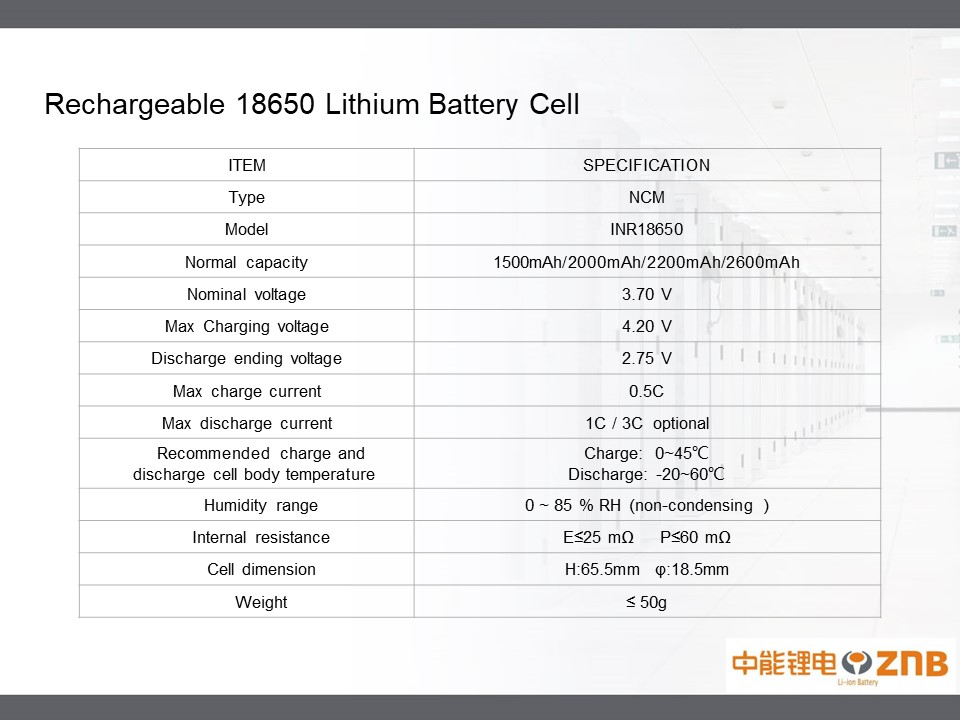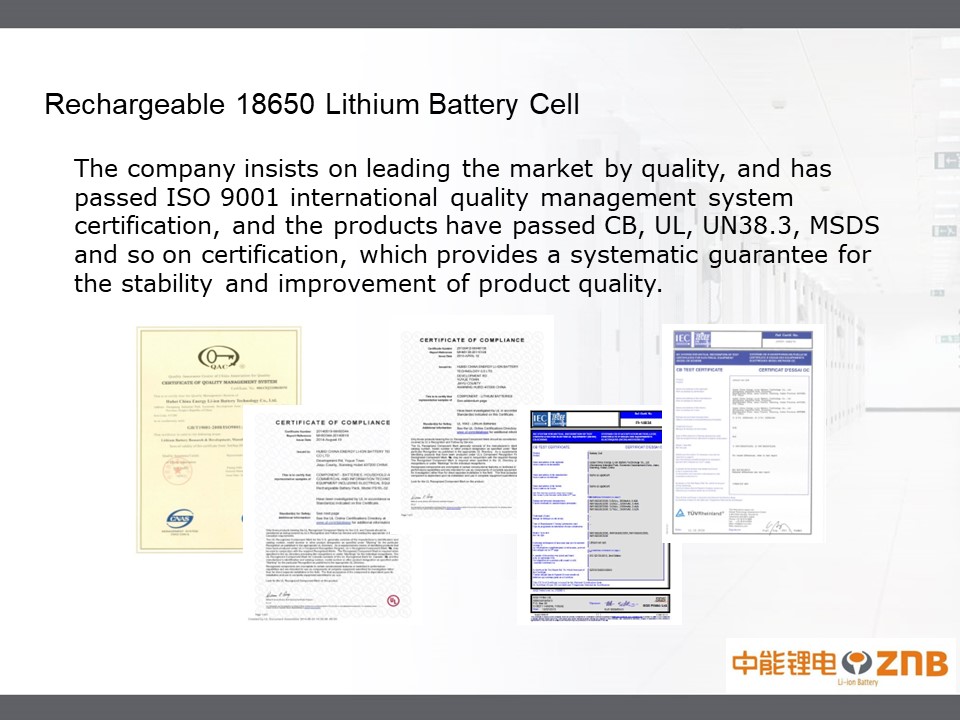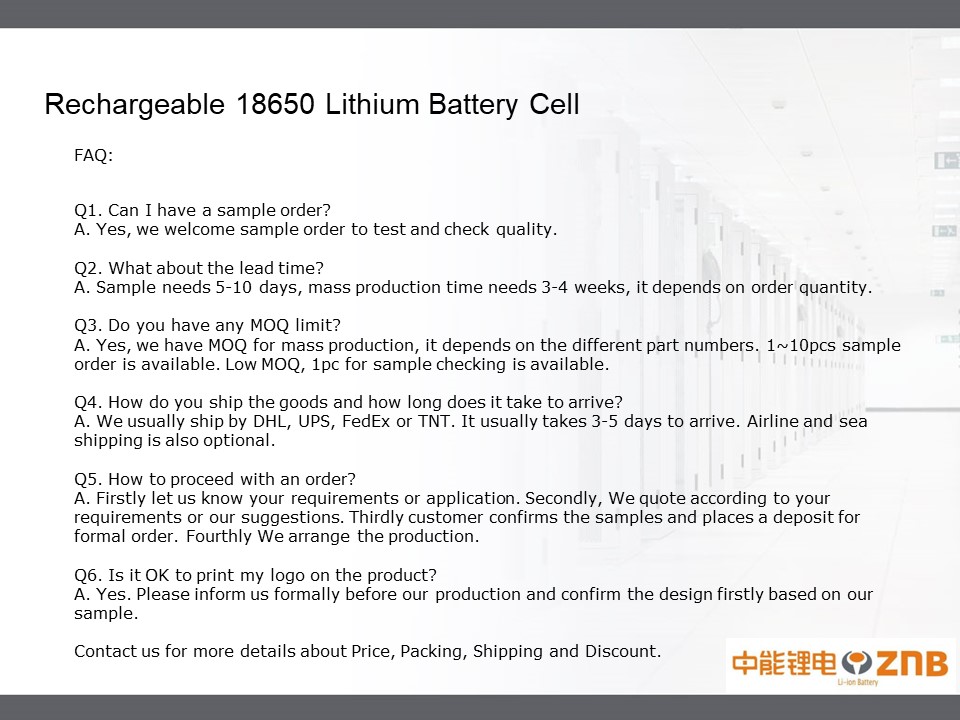 Please feel free to give your inquiry in the form below. We will reply you in 24 hours.