>
>
>
12.8V 200AH Lithium Lead Acid Replacement Battery ZN200A-12
12.8V 200AH Lithium Lead Acid Replacement Battery ZN200A-12
Brand :ZNB
Product origin :Jiayu County, Hubei, China
Features:
1. Adopt lithium iron phosphate with high safety and long life.
2. Built-in battery protection circuit, battery with overcharge, overdischarge, overload and temperature self-protection, users can rest assured to use.
3. Optional Bluetooth communication function, each battery has an independent number, access to the number can be real-time battery status information.
4. Green energy, pay attention to environmental protection and reject pollution.
5. Stable performance, reliable quality.
6. Can be customized according to customer requirements, including printing customer Logo.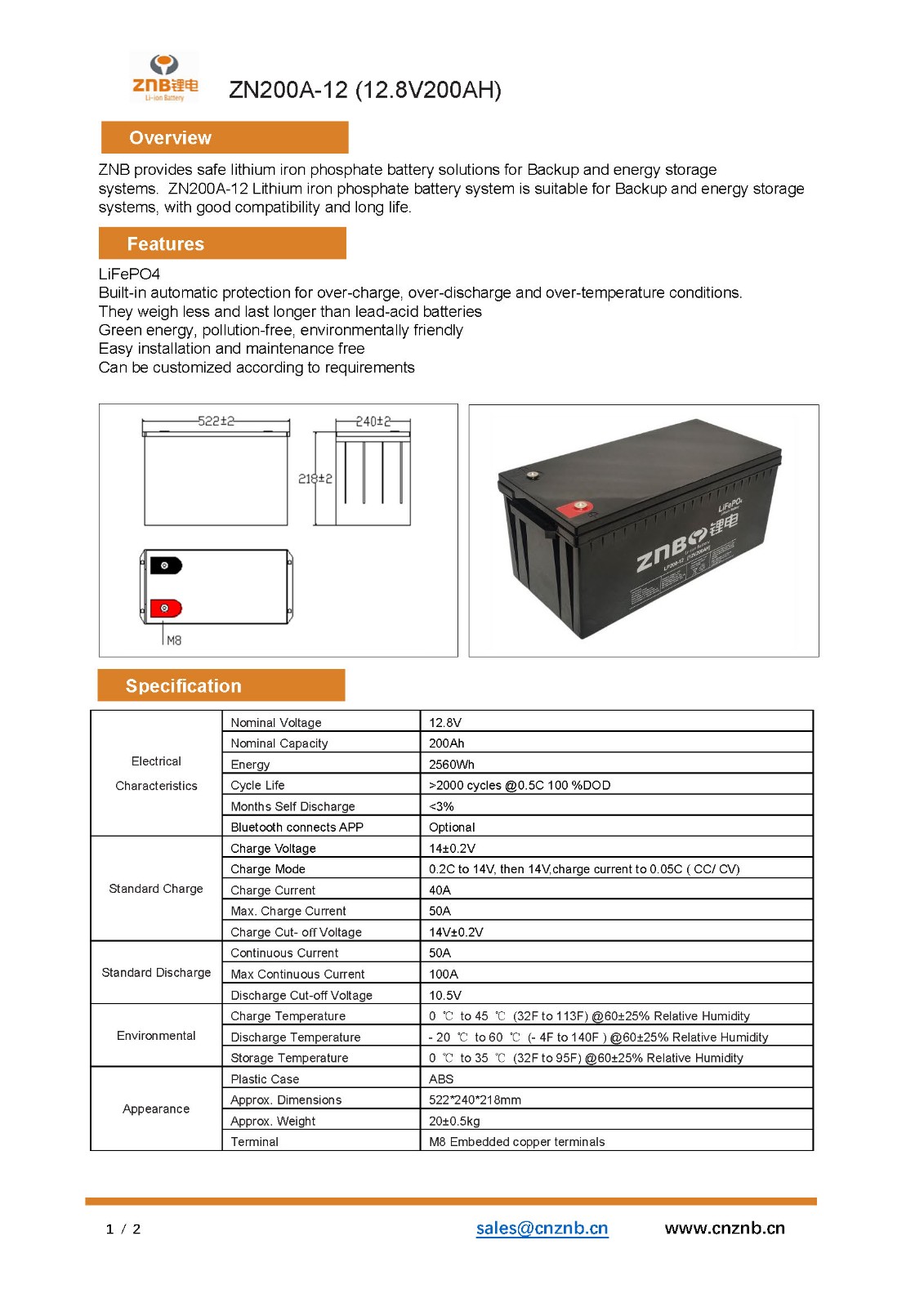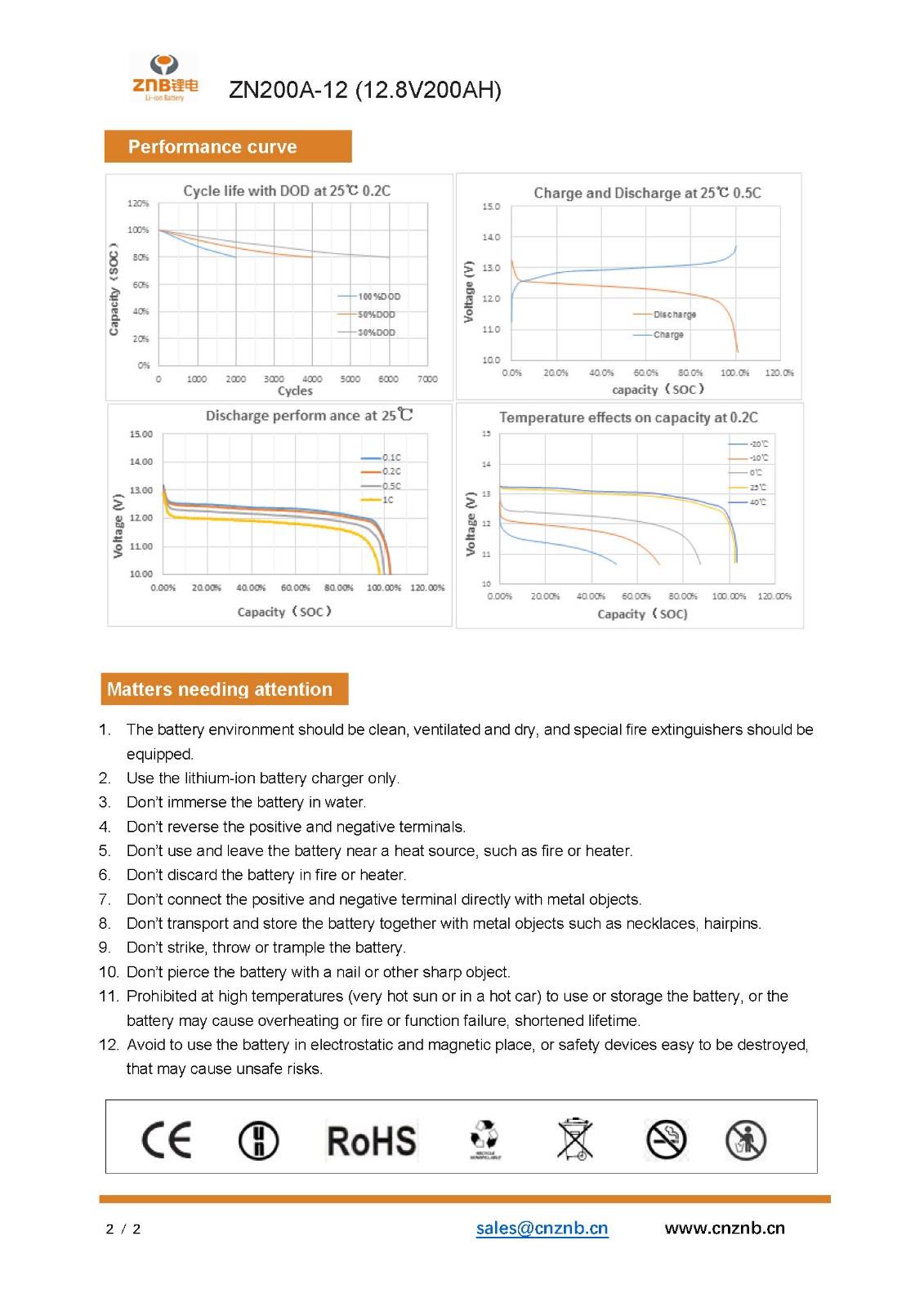 Please feel free to give your inquiry in the form below. We will reply you in 24 hours.