>
>
>
12.8V 135AH Lithium Lead Acid Replacement Battery ZN135A-12
12.8V 135AH Lithium Lead Acid Replacement Battery ZN135A-12
Brand :ZNB
Product origin :Jiayu County, Hubei, China
Features:
1. Lithium iron phosphate.
2. Battery Management system (BMS) controls battery parameters and provides optimal security by preventing overcharge and overdischarge. BMS enhanced design balances individual cells and optimizes battery performance.
3. Optional Bluetooth communication function, as long as you use the mobile phone APP, you can check the important information of battery status in real time.
4. Green energy, environmental protection energy, refuse to pollute the environment.
5. Lighter and smaller than lead-acid battery, capable of deep discharge, extremely low power consumption, durable battery life.
6. We can customize products according to customer requirements.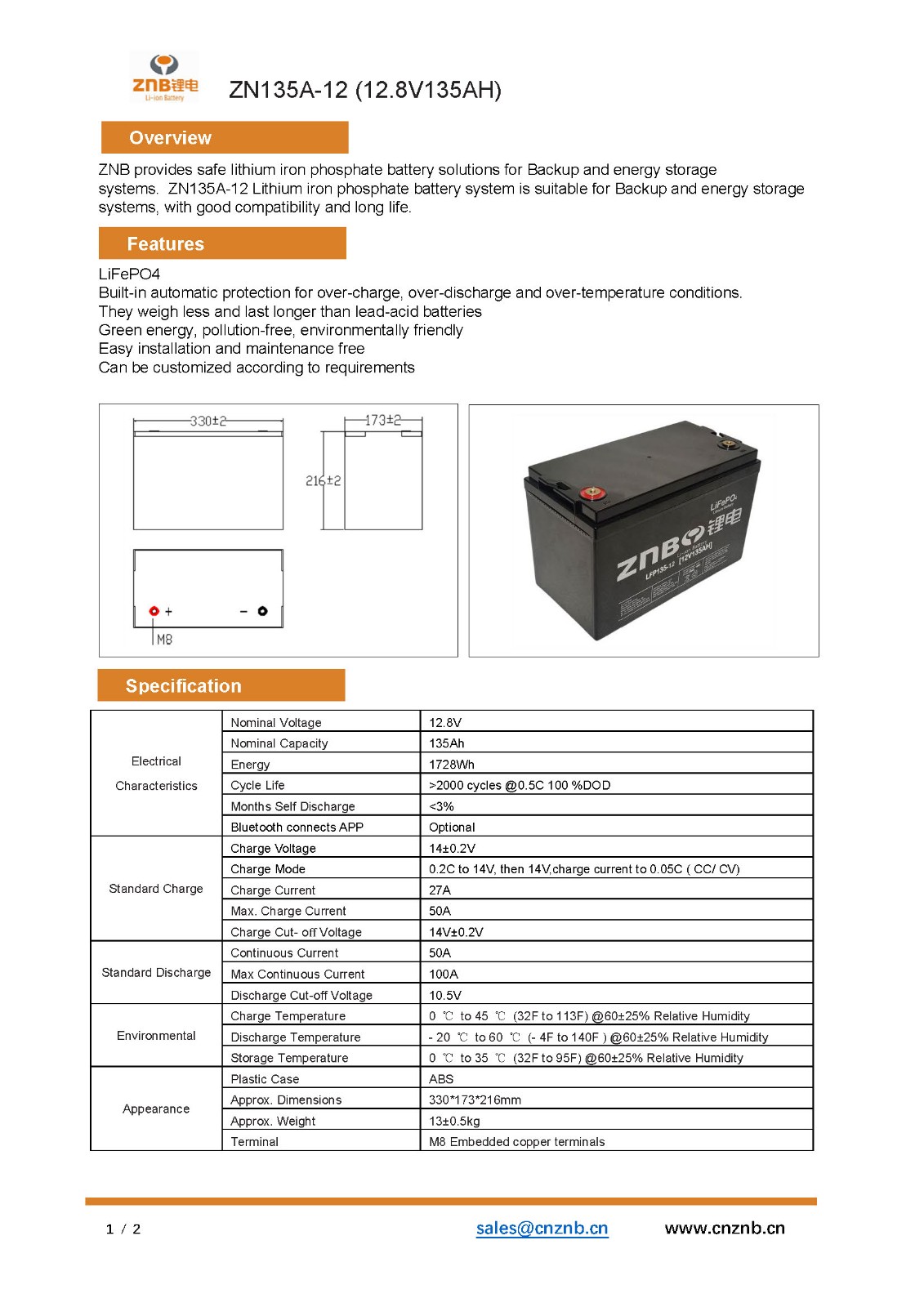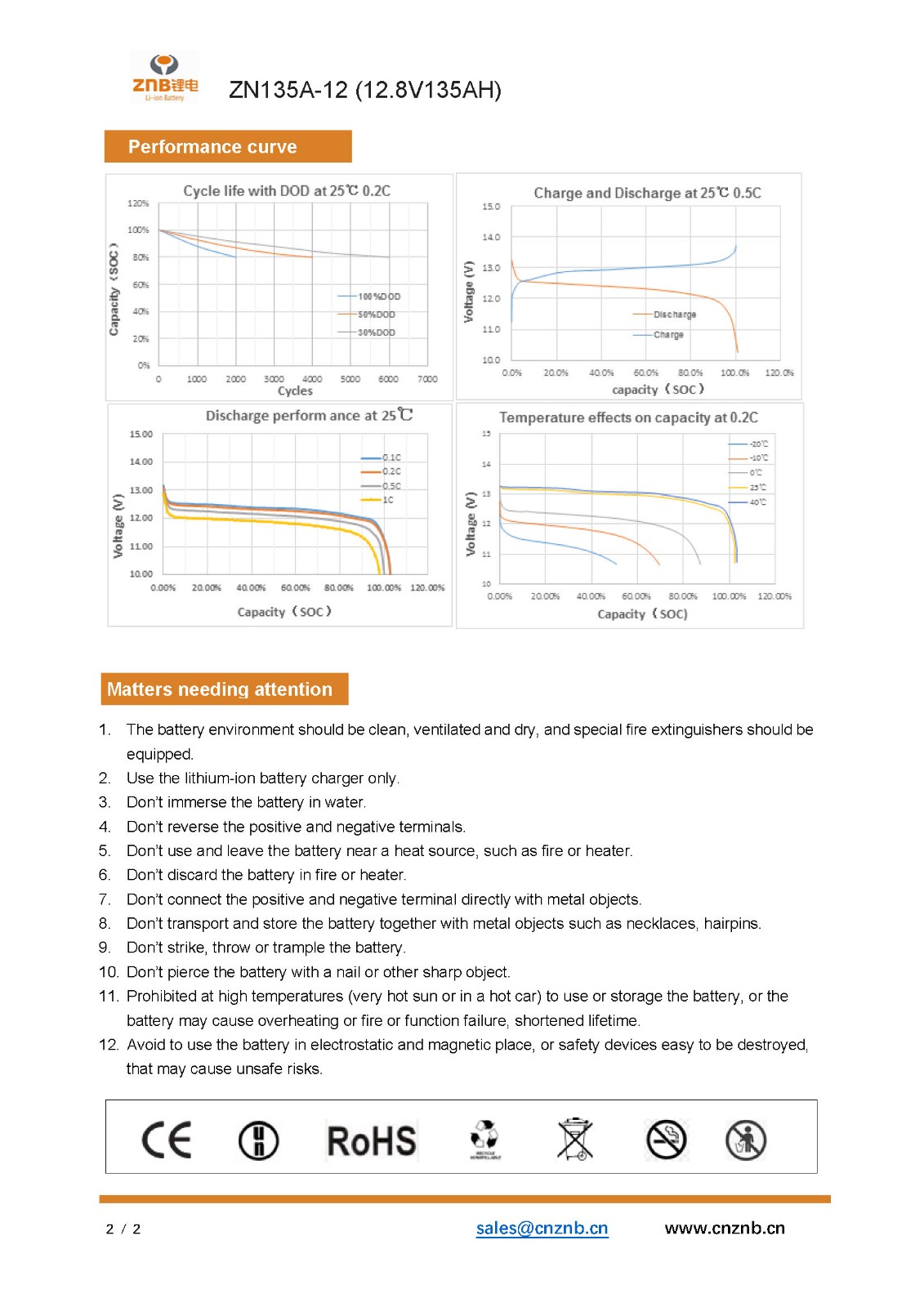 Please feel free to give your inquiry in the form below. We will reply you in 24 hours.